Hello True Believers!
I owe Stan Lee a nickel every time I write that, but it's totally worth it. I'll tell him to put it on my tab. Anyway, I just wanted to let you know about some things going on with the blog, now that I'm getting some more time to work on it. So would you like the good news or the bad news first? I always pick bad, so I know what's wrong right away.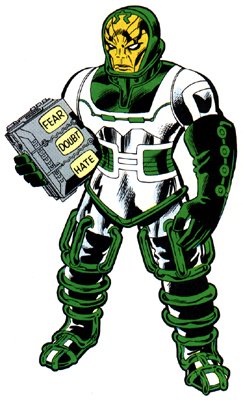 Well, it's nothing too serious, just that the scanner part of my "all-in-one" printer recently broke, so I'd just like to apologize for the lack of visual content on the site. I feel as if it's negatively effected the aesthetic appeal of such an illustrious institution as Four Freedoms. Plus, pictures are pretty. That was the bad news. See, it wasn't so rough!
The good news is that I found a store on eBay that has a lot of the issues I'm missing from the much ballyhooed "box" for a dollar a piece, and flat rate shipping. They also have a bunch of FF minis and one-shots for a dollar an issue, which will do nicely for the other new features I'm planning. I'm so excited for those, but they require an active scanner. So I'm thinking I'll get the comics soon, and a new scanner down the road somewhere...who knows, maybe I'll just splurge and get one. I'm bad like that.

Until Next Time, Vive le Fantastique!